1 Sep
7:00 pm
Location
Welch Funeral Home, Starkville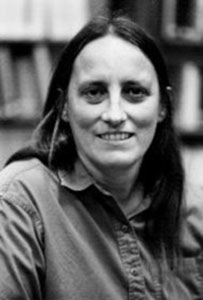 Janet Elizabeth Rafferty passed away on August 24, 2018 after a long, typically valiant, struggle with illness. Janet grew up on a small farm on Camano Island, Washington, in a house built by her parents, Robert Graham and Geraldine Elizabeth Jeffrey. Janet was a professional archaeologist with a lifelong dedication to scholarship. She was high school valedictorian and a Magna Cum Laude graduate and Phi Beta Kappa at the University of Washington, where she received a Bachelor's degree and a Doctoral degree in Anthropology. Her academic career spanned the University of Washington, where she was Acting Assistant Professor from 1974 to 1976, Southern Illinois University-Carbondale, where she was Assistant Professor from 1976 to 1977, and Mississippi State University, where she began work as an Assistant Professor in 1977 and whence she retired in 2014, when she was named Professor Emerita with the Department of Anthropology & Middle Eastern Cultures, a department she helped to found.
Janet was a dedicated scholar, teacher, and member of the professional and university communities. She led fieldwork in Washington, Illinois, and most especially via a number of field schools in north Mississippi. Her work focused on prehistoric Native settlement patterns, on how and why they changed over time, especially on how settled life evolved. Never content with the status quo, Janet pushed herself and her students to challenge traditional forms of knowledge. She was widely published, with edited books, book chapters, and scholarly articles in a host of professional journals. She served as the Mississippi representative on the Society for American Archaeology's Committee on Public Archaeology, was President of the Mississippi Archaeological Association and the Mississippi Association of Professional Archaeologists, was Chair of the Nominations Committee for the Southeastern Archaeological Conference, and served on the editorial boards of Mississippi Archaeology and American Archaeology. In addition to her field schools in Mississippi, Janet oversaw a multitude of contracts via which students were trained for their profession. She was instrumental in establishing a very successful Master's degree program in Applied Anthropology at MSU. Janet continued to serve on thesis committees and to pursue research till the end of her life.
Janet is survived by her husband, Evan Peacock, her children David and Nicole Rafferty, brother Robert and sister Judy, and three grandchildren, Sebastian, Sara, and Marigold. Her intellectual progeny are too numerous to count.
A memorial service for Janet will be held on Saturday, September 1, at 2:00 pm at Welch Funeral Home in Starkville. Well-wishers can contribute to the Rafferty Fund, which supports students taking the archaeological survey field school at MSU. Checks made out to Anthropology & Middle Eastern Cultures, Rafferty Fund, can be sent care of Debbie Vickers to PO Box AR, Mississippi State University, MS 39762. Alternatively, donors can go to the MSU Foundation page, enter a donation amount, under "Designations" select "Other," then enter Janet Rafferty Archaeological Scholarship, then fill out the remaining fields and submit.
https://memorials.welchfuneralhomes.com/janet-rafferty/3595435/obituary.php