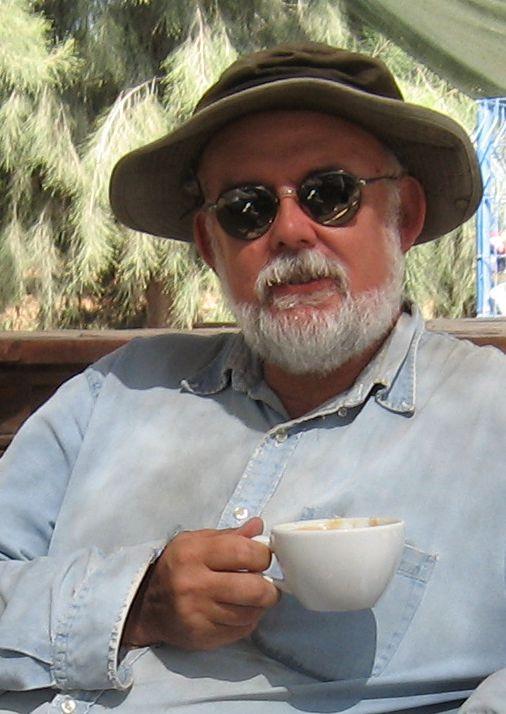 Department / Division
Near Eastern Archaeologist
Classification
Title
Contact
Email: jblakely@wisc.edu

Dr. Jeffrey A. Blakely is an Adjunct Professor at the University of Wisconsin-Madison and is a scholar in residence at the Cobb Institute during the Fall 2019 semester. He has studied the Hesi region of Israel for almost 50 years, first as part of the Joint Archaeological Expedition to Tell el-Hesi, next as part of the Hesi Regional Survey, and most recently as Co-Director of the Hesi Regional Project along with Jimmy Hardin. He has also worked in elsewhere in Israel, North America, Yemen, and Jordan.
Jeff studied at Oberlin College and Wilfrid Laurier University, and later received a Ph.D. from the University of Pennsylvania.  He has worked in the world of CRM with Archeological Assessments, Inc, of Nashville, Arkansas, specializing in 19th and 20th century occupation. From 1990 to 2018 he taught at the University of Wisconsin—Madison in the Department of Hebrew and Semitic Studies, more recently the Department of Classics and Ancient Near Eastern Studies.  Beyond academia he served as a Trustee of the American Schools or Oriental Research for 15 years, including serving as Vice-President of Publications for six years.  In addition, he served as Co-Editor of Near Eastern Archaeology for three years.  For much of the year he resides in Madison, WI, with his wife Brauna, and cheers for the Badgers.
Jeff is a specialist on a region, having written on a wide variety of subjects relating to Tell el-Hesi and its environs, extending from pre-biblical times to the Mandate Period.  So far he has co-authored two final reports of the Hesi project, with a third and fourth on the Hesi Regional Survey, both co-authored with Jimmy Hardin, nearing completion.  Recent articles include "The Wadi el-Hesi Region in 1256/7: An Interpretation of John of Ibelin's Contract with the Hospital of Saint John" with Yaakov Huster in Crusades (2016); "Archaeomagnetism as a Complementary Dating Technique to Address the Iron Age Chronology Debate in the Levant, " with Michele Stillinger, Jimmy. Hardin, and Josh Feinberg in Near Eastern Archaeology (2016); "Coming to Recognize that Sedentary Agriculture, or Farming, Was Rarely Practiced in the Hesi Region," with Jimmy Hardin (2018); "Tell el-Hesi: A Type Site for Reevaluating So-Called 'Egyptian Governors' Residencies' of the South," in Palestine Exploration Quarterly (2018); and "Bedouin 'Settlement' in the Tell el-Hesi Region in the Late Islamic to British Mandate Period," with Benjamin A. Saidel in Journal of Islamic Archaeology (2019).  Soon to appear is "Land Use, Regional Integration, and Political Complexity: Understanding the Hesi Region as Pasturage during the Iron Age IIA," with Jimmy Hardin in Strata.
He is also a specialist regarding the history of Middle Eastern Archaeology; one aspect of this interest was co-authoring An ASOR Mosaic: A Centennial History of the American Schools of Oriental Research, 1900-2000, ed. by Joe D. Seger (2001).  Residuality is also a point of specialized study, as seen in "Identifying and Understanding Residuality in Hesi's Archaeological Record: The Malacological Evidence," co-authored with Inbar Ktalav (2017).  In addition, a recent article appeared in The Irish Genealogist (2019), an article describing aspects of work on his favorite hobby.